2018-10-28 20:57:34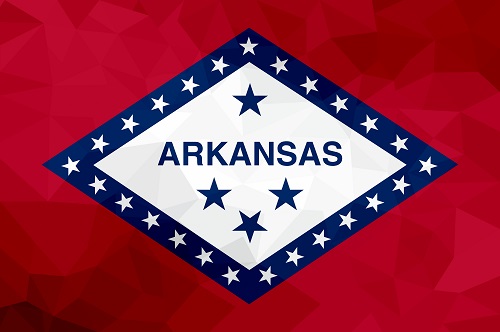 Little Rock, Arkansas – Gas Pos, a new technology platform for the fuel business, announced that it has relocated its headquarters to North Little Rock, Ark. from Birmingham, Ala. Gas Pos is a graduate of the 2018 Venture Center FinTech Accelerator Powered by FIS.

"Metro Little Rock is an ideal technology hub due to its revitalized and growing downtown areas, access to tech talent, convenient transportation options, and, most importantly to the programs that Governor Asa Hutchinson, Mayor Mark Stodola, Mayor Joe Smith, the Little Rock Regional Chamber of Commerce, and the Venture Center have implemented to position the area as the leader of FinTech innovation and growth," said Josh Smith, co-founder and CEO of Gas Pos.

This is the third technology firm to relocate or expand within the Metro Little Rock area in the last nine months. Previous companies include Altimize and BankLabs.

"Metro Little Rock drew our attention because it is a city with a public sector committed to educating and preparing its youth, incentivizing young women to pursue careers in STEM, and stimulating economic growth overall through incentives and long-term business initiatives," said Nannette Smith, co-founder of Gas Pos. "We are excited and honored to join other startups in this next phase of growth for Metro Little Rock and the State of Arkansas."

"Arkansas continues to be a national leader in technology," Governor Asa Hutchinson said. "We are grateful to have the support of the Venture Center Fintech Accelerator that helps nurture and grow young tech companies in Arkansas such as Gas Pos. The company's success is a direct reflection of our state's talented workforce and pro-business environment."

Jay Chesshir, president & CEO, Little Rock Regional Chamber agreed saying, "With easy access to capital and talent, plus a low cost of living, young tech companies have recently found themselves thriving in central Arkansas. The VC FinTech Accelerator backed by FIS is an invaluable benefit to our region. It has attracted world-class talent to our city, many of which stay and relocate their companies after seeing the area's potential."

GasPos is the sixth company to relocate to the Metro Little Rock area upon completion of the VC FinTech Accelerator backed by FIS. Other cohorts include Mortgage Peer Network, Lumoxchange, Pfitr, Bond.ai and Egiftify.

The North Little Rock headquarters coincides with Gas Pos' launch of an EMV at the pump solution among gas station owners. The company is poised for growth, by hiring an initial 30 high-paying tech jobs, while resolving an urgent crisis for American gas station owners.

Gas Pos' technology comes at a time when all gas stations across the U.S. have been mandated to replace their magnetic strip-based pumps with EMV chip-reading pumps – or else be held liable for any fraud incurred through those pumps. The EMV change-over deadline has been extended from 2017 to October 2020.

The Gas Pos free point-of-sale solution and low-cost EMV Card Readers increase payment security for American truck drivers and ensure financial security for gas station owners. Installing EMV Card Readers onto existing gas pumps will help gas station owners avoid having to pay for new pumps, which at $17,000 per pump, can put any gas station owner in significant debt or out of business. Additionally, Gas Pos offers a free point-of-sale system to make payments secure inside the store, giving gas station owners the complete solution to EMV that they need.