2018-09-03 22:02:44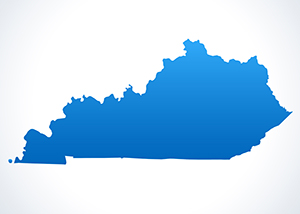 SKAPS Industries, a producer of rolled fiberglass products, will invest $5 million and create 20 full-time jobs at its recently acquired Henderson operation, formerly Matrix Composites Inc.
The project includes upgrading the facility at 5549 State Route 425 and the purchase of additional manufacturing equipment. The investment will give SKAPS more production capacity, facilitating growth.
SKAPS recently purchased Matrix Composites Inc., and its knitting and weaving facilities in Henderson County, Ky. and Seguin, Texas. SKAPS leaders said the purchase gives their fiberglass division the necessary resources to expand in North and South America.
PBR Inc., which operates under the SKAPS name in Henderson, was founded in 1996 by Perry Vyas and is headquartered in Athens, Ga. The company is a major fabricator of geosynthetic and nonwoven drainage products for environmental and civil use in the US and abroad. Multiple industries – including marine, aerospace and wind energy – use its products. Fiberglass fabric is used for a variety of applications, including roads, railways, ground construction, hydraulic works, canals, dams, erosion control, landfills, waterproofing systems, tunnels, mining and agriculture.
To encourage the investment and job growth in the community, the Kentucky Economic Development Finance Authority (KEDFA) in August preliminarily approved the company for tax incentives up to $250,000 through the Kentucky Business Investment program. The performance-based incentive allows a company to keep a portion of its investment over the agreement term through corporate income tax credits and wage assessments by meeting job and investment targets.
In addition, SKAPS can receive resources from the Kentucky Skills Network. Through the Kentucky Skills Network, companies can receive no-cost recruitment and job placement services, reduced-cost customized training and job training incentives. In fiscal year 2017, the Kentucky Skills Network provided training for more than 120,000 Kentuckians and 5,700 companies from a variety of industry sectors.
For more information on SKAPS, visit www.skaps.com.