2018-02-27 03:09:55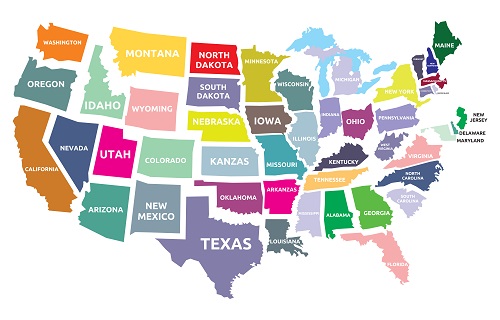 The manufacturing expansions, mergers, and acquisitions by state in the last 30 days. Don't see your state? Send your expansion, merger, and acquisition news to editor@mfrtech.com to be included in next month's round-up.
Indiana
Aisin Drivetrain, a Japan-owned manufacturer of automotive and heavy equipment parts, will invest more than $16 million expand its operations in Jackson County.
Kentucky
WireCrafters LLC, a manufacturer of wire partitions, will invest $5.37 million to add 26,000 square feet to its facility on Strawberry Lane, providing more space for its welding department.
Owl's Head Alloys Inc., an aluminum recycler in Bowling Green, will spend $3 million to add a fourth furnace.
Michigan
ASF Metrology intends to acquire Michigan-based Nikon Metrology's coordinate measuring machines (CMM) business. The closing of the transaction is expected to take place in about 2 months. CMM are used in sectors where accurate dimensions and quality control are crucial, such as aerospace, automotive and medical implants. Upon closing the transaction, all CMM production, development, sales and service activities, including the CAMIO software, will be transferred to ASF Metrology.
Missouri
Faurecia, a leading automotive technology company, will build a new $60 million, 250,000-square-foot interiors production facility in Blue Springs, Missouri, part of the Kansas City area. The company, which develops automotive seating, interior systems and clean mobility, will create 300 new jobs.
South Carolina
Zeus Industrial Products, a developer and manufacturer of polymer tubing for a variety of industries, is expanding both its Orangeburg headquarters and its operations in Gaston. The $76 million Gaston expansion will contain 148,000 square feet of manufacturing space. The $15.9 million Orangeburg expansion will add 64,000 square feet to the existing facility to house engineering, design, manufacturing and production in one centralized location.
Fomas Inc., a custom manufacturer of seamless rolled rings, is investing $2.5 million in an expansion of its York County operations, which will increase machining capacity by 10%.
Lighthouse Instruments, a manufacturer of laser test and measurement systems for pharmaceutical process monitoring, will invest $4.8 million to expand its manufacturing operation in Albemarle County. The company will consolidate two locations in the county and build a new headquarters and manufacturing facility.
Tennessee
Nashville Display, a fabricated wire and metal display manufacturer, will invest $3 million to expand its Stewart County facility.
Virginia
Cogar Manufacturing, a manufacturer of material handling equipment primarily for the natural resource industries, will invest $2.5 million to relocate and expand its manufacturing operation from Beckley, West Virginia, to the former Caterpillar facility in Giles County.
Eastern Panel Manufacturing, Inc., a custom plywood manufacturer, will invest $1 million to expand its manufacturing operation in Pittsylvania County. EPM will move to a 55,000-square-foot facility in the Chatham Industrial Park to accommodate future growth.
Washington
North Carolina-based Precision Drive Systems opened a new West Coast branch in Arlington, part of the Seattle Metropolitan area. PDS is a provider of high-speed precision spindle motors, support and spindle repair.