2018-02-01 04:08:56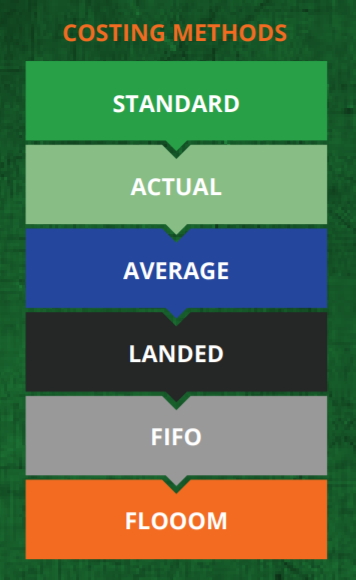 By Adam Grabowski, Global Shop Solutions, Director of Marketing
The following is an excerpt from "10 Benefits of ERP Software for Accounting and Finance Professionals." You can view the full paper at https://www.globalshopsolutions.com/10-benefits-of-erp-software-for-accounting-and-finance.
Different manufacturing companies use different inventory costing methods requiring any ERP system to be flexible. Being able to accommodate the various inventory costing methods ensures the ERP system can be implemented across multiple industries and accounting philosophies. Global Shop Solutions ERP software provides its customers the added feature of lot/bin/heat/serialization, allowing the ERP system to meet all industry requirements in heavily regulated industries such as the aerospace industry. This is especially important for defense contractors or any business manufacturing parts for the US military.
Standard costing, lot bin/item master costing (sometimes referred to as actual costing) and average costing call all be accommodated in an ERP system. Additionally, landed cost, FIFO and FLOOOM (individual cost elements of Freight, Labor, Overhead, Outside Service, Other Costs and Material) of the inventory as it moves through the manufacturing process can be tracked.
Financial Managers are able to set the exact accounts that all material and labor movements post to, increasing job costing accuracy and user knowledge. Global Shop Solutions is also adaptable, any changes to internal product process, inventory costing methods, inventory reconciliation methods or invoicing method can be readily implemented under the guidance of the Financial Manager.
Transactional Inventory Reconciliation
To accommodate those companies who are very concerned with identifying and eliminating inventory outages a detailed inventory reconciliation method is available called Transactional Inventory Reconciliation. This method allows Financial Managers to follow the costs associated with every part and every inventory transaction from one GL account to another. Investigating outages allow Financial Managers to identify what process or action is creating the inventory outage and allows for corrections to be implemented immediately, eliminating those outages going forward.
Global Shop Solutions ERP software can also accommodate those who are only interested in balancing inventory at month-end and less concerned with investigating any inventory outage due to either the nature of their business or lack of resources. This is method is known as the Simple Inventory Reconciliation method.