2017-04-26 13:11:36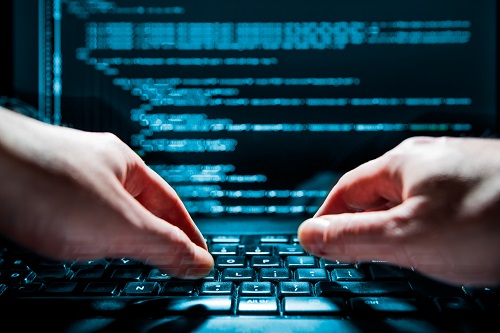 By Corey Vodvarka, Director of Manufacturing Solutions, Parsec Automation Corp.
The problems with paper record-keeping are many and varied. Outside of their voluminous, cumbersome nature, paper records give zero ability to connect the dots that drive real improvement in business or production processes. For example, say a plant generates 135,000 sheets of paper log records per year. Each piece of paper may contain 50 or more pieces of information, placing millions of bits of information in a format that makes it very difficult to access, utilize or analyze the information.
Were all old revisions captured and shredded? Were all new revisions properly distributed? If the answer to either one of these questions is 'no' – or even 'I'm not sure' – you've got a logistical nightmare on your hands.
With all of that being said, utilizing electronic records just makes sense – especially in industries that are subject to intense governmental regulations. Pharmaceuticals, food and beverage, medical devices, cosmetics, and personal care products are examples of industries that must comply with regulations spelled out in government documents such as the Code of Federal Regulations, FDA, FSMA (Food Safety Modernization Act), OSHA, and more. These strict regulations are in place for a reason. A safe, high-quality end product is the result of stringent documentation requirements that assure processes and procedures are correctly executed.
Lack of compliance can have serious results that impact a manufacturing company's ability to ship product, as well as adversely affect its reputation with customers. Non-compliance can also result in lawsuits, which can result in dramatic financial consequences. The vast majority of compliance citations issued relate to inadequate documentation of procedures, and improperly following the procedures and controls that are documented throughout the value stream. The most common reasons cited for non-compliance include things that are easy to overlook and susceptible to human error: missing initials, illegible writing, missing information, and missed scheduled checks.
This points to an unmet need on the factory floor revolving around access to, and use of, standard procedures (as well as documentation of the standard). Many plants have a large number of paper procedure documents, but access to these on the shop floor may be limited, and the nature of paper systems makes it difficult to assure that only current versions of documents are on the shop floor. In addition, nearly all plants have a large number of log books or paper records being manually completed on clipboards by operators, supervisors and QA personnel. There is no way to ensure that all tasks and associated records are completed on time, that the records are legible or that they are complete.
Not only are paper records often inaccurate, they can also be very voluminous. Additionally, the complete lack of electronic linkage eliminates the ability to connect the dots that could lead to real improvement in the business or production processes. Just to add insult to injury, paper records must each be reviewed by either a supervisor or quality person after they have been completed.
Don't forget the tremendous amount of time that must be invested in collecting, reviewing and investigating non-compliances (non-compliances may number in the thousands per year and may result in scrapped or reworked product).
So, what's the solution? Utilizing electronic records can save countless hours spent collecting, reviewing and investigating non-compliances (which can number in the thousands per year). Accessible via portable devices, the use of electronic records also facilitates labor savings, control of and access to standard operating procedures, throughput and process improvements, computer-driven task management, and more. Let's take this a step further: adding other tools available via manufacturing operations management (MOM) software to optimize value streams can bring substantial rewards to the plant team by reducing the risk of violations, lessening instances of recalls, improving customer service levels and communication, and enhancing overall business performance.
Not all electronic records solutions are created the same. Before you go ahead and get rid of your paper records, make sure that the new system you implement offers the following essential functions:
* Concurrent user access
* Functional definitions
* Task definitions
* Comprehensive audit trail
* Data aggregation
* Centralized, web-based document storage
* Interactive reports and dashboards
Simply put, connecting to electronic records-based process via MOM software can completely change the complexion of a factory – and increase the bottom line. When you free yourself from paper records, you open the door to a better way of doing business.