2018-04-29 19:39:10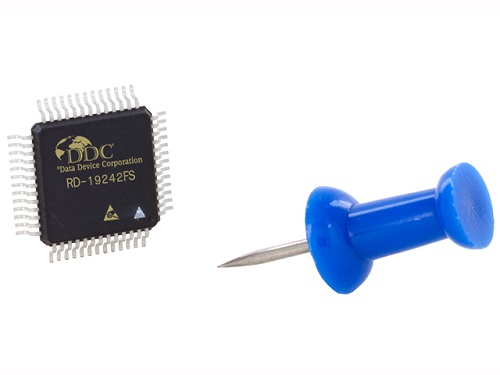 Converter saves development time and frees up input/output resources.
Data Device Corporation's new compact and reliable Resolver-to-Digital Converter offers a low cost, off-the-shelf solution for today's rugged, high reliability motion control applications. The RD-19242 converter is an extremely flexible motion control solution, offering user programmable resolution, bandwidth, and tracking rate, enabling it to readily interface with a wide range of Synchro, Resolver, Inductosyn, LVDT, RVDT, MR and Halls Sensor applications. The converter features an integrated reference oscillator that reduces cost and external component count, and a serial output (SPI) that utilizes less processor I/O, freeing up valuable I/O resources that can be used for other application and expansion requirements.
Benefits:
Save Development Time, Effort and Costs.
Standard off-the-shelf solution enables faster time to market and reduces risk and effort required by in-house resources.
Integrated reference oscillator reduces cost and external component count.
Available RD-19242EX-3L0 development kit offers an easy way to evaluate DDC's RD-19242 resolver-to-digital converters, with little to no installation and configuration setup time required.
Extreme Flexibility Enables this Single Component to Support a Wide Array of Applications.
Programmable resolution, bandwidth and tracking rate.
Use to interpolate Synchro, Resolver, Inductosyn, LVDT, RVDT, MR, and Hall sensors.
Encoder emulation enables replacement of an encoder with a rugged resolver.
-55°C to +125°C operating temperature range.
Free Up Processor Resources.
Serial output (SPI) utilizes less I/O from processor.