2016-03-11 19:55:08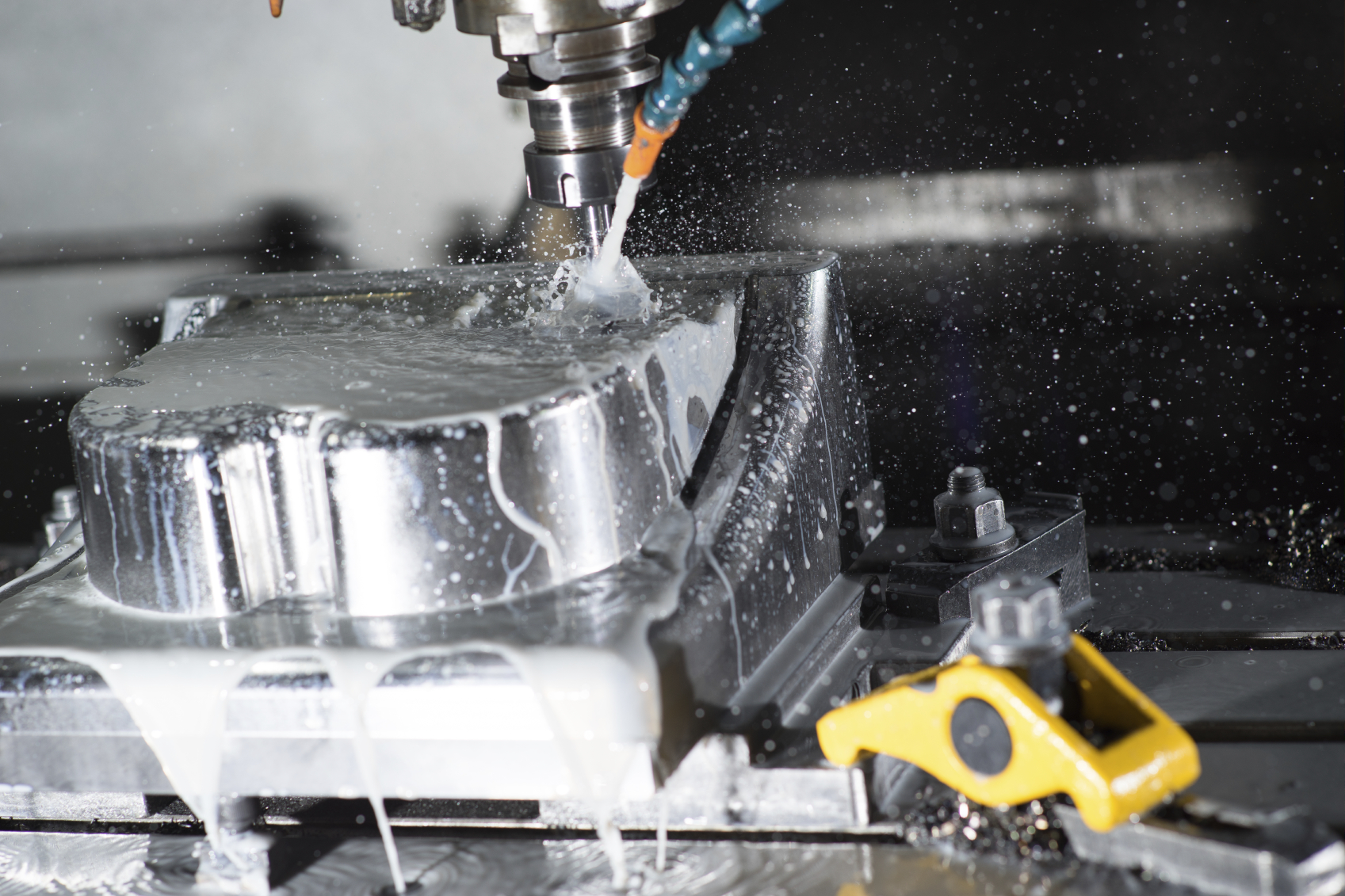 By Matt Allen, vice president, Advanced Machinery
Bob Deen has wanted to run his own machine shop since he graduated from vocational school nearly 20 years ago. He started his business, Buckeye Research and Manufacturing (http://buckeye-rm.com), with only a Milltronics 2-axis CNC knee mill, a welder, a saw, and a surface plate. Like most entrepreneurs starting out, he had one employee, himself, and worked on the evenings and weekends while maintaining a full-time job. What was different for Deen was the timing. He started his business in 2008, right at the start of the global economic decline known as the Great Recession.
The risk paid off. Today, Buckeye Research and Manufacturing has eight employees working in a 14,000 square feet facility in Xenia, Ohio.
Mill work essential for this job shop
Majority of the work at Buckeye Research is machinery work with a mill.
The manufacturing focus is on 3-axis milling, 5-axis water jet, and building tools, fixtures, special machines, and any general machining requirements.
Deen has added a large water jet machine and several live tool turning centers to compliment the Milltronics mills.
Deen purchased Milltronics because they are the easiest to program. "The programming is so easy, and very user-friendly and we can easily train new employees on the conversational control. You can become very comfortable on the Milltronics control very quickly."
"I wanted to give my operators the tools they need to do their jobs correctly and efficiently. The conversational Milltronics control is one important tool that gives them the power to make quality parts, quickly and easily."
Buckeye Research has two Milltronics VM 16 VMC with 15,000 RPM Inline spindles for high speed machining, two Milltronics RW 15 small foot print VMC for general machining, a Milltronics RH 30 CNC open bed mill for larger work and a Milltronics BR 80 CNC bridge mill with 80 x 150" travel.
The BR 80 handles everything from steel, aluminum, to composites, plastics, and fiberglass.
Two years of work in one week
In 2010, an aerospace customer came to Deen with a proposition: quit the day job and they'd commit to a full year's worth of work. The same week another customer asked the same. Instantly, Bob Deen was leading a substantially growing business.
Finance markets shrink; quality at risk
To grow, Deen needed two things: more employees and more equipment. But to afford the latter he needed financing—something hard to find in the bank tightening world of the Great Recession. He could afford to pay outright for more machinery, but if a customer paid late, he wouldn't be able to pay his employees. Fortunately, Buckeye Research and Manufacturing had an extra special vendor.
Right when Buckeye Research was posed for more work, ball screws on one of its most useful machines went bad. The screws were essential for moving the X and Y axis on the machine during intricate work. The machine was originally purchased used and was needed to make parts for a new customer. While the machine was fixable, it would cost $5,000 a piece to replace each ball screw. However, a new one would cost $22,000 and provide updated technology. Deen made the decision to purchase a new one—except the bank wouldn't loan him the money necessary to buy it.
Advanced Machinery (http://www.advancedmachinery.com), a Dayton, Ohio-based distributor of new and used machine tools, did something they rarely do. They—not a finance company—loaned a customer money so they could buy a machine from them. "Advanced Machinery knew me, I put money down, and did in-house financing," said Deen. "I paid the loan off on time."
Deen kept the old machine to use for roughing parts.
He was eventually able to go through traditional financing for his future machine financing.
New machines necessary for growth
Growth and customer requirements were the major reasons Buckeye Research and Machinery purchased new machinery. One customer had vendors who were missing deadlines and providing a faulty product. When the customer moved the business to Buckeye Research, Deen made sure he had equipment to meet customer requirements and provide a quality product.
"Today it's all about technology. You have to stay up with it or someone else will take your place," said Deen. "I've worked at places that put more money into fixing old machines then making profit."
One example is when Buckeye Research began doing 3-D machining.
Deen admits it was a daunting challenge at first. But he bought EdgeCAM for programming and SOLIDWorks design software, which helped him get over the challenge.
Advanced Machinery keeps everything up and running
Advanced Machinery has been more than just a reseller of new and used machinery for Buckeye Research and Machinery. Advanced Machinery has also been integral in keeping the machines up and running so Buckeye Research doesn't risk lost production.
Bob Deen is convinced the only used CNC he ever bought, a 2009 Millrontics VM 16, was possessed. It would quit and fall down. It would be fixed, run, then die. It was an Advanced Machinery technician who discovered a loose ground wire.
One of Buckeye Research's RW-15 machines in 2013 was having controller issue. While it was running and making parts, the controller would often stop working in the middle of a parts run. Advanced Machinery had previously been out and fixed it, but this time the machine wouldn't come back. Advanced Machinery had one to lend while they sent the other to the manufacturer for repair.
"The quick turn around and quality service from Advanced Machinery has kept these machines up and running and making money," said Deen. "We would not be in business today without the help of Advanced Machinery at the very start. Advanced Machinery provided the machinery and they provided the financing and leasing we needed to get moving."