2018-12-19 01:56:02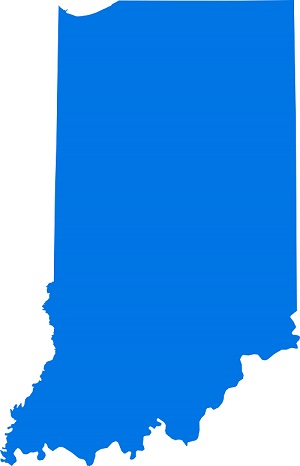 GARY, Ind. – Fulcrum BioEnergy, Inc., a producer of renewable jet fuel and diesel, announced plans to establish operations in Indiana. The company's new plant, the Centerpoint BioFuels Plant, will convert municipal solid waste into low-carbon, renewable transportation fuel, and will create up to 163 new, high-wage jobs by the end of 2022.

Fulcrum will invest approximately $600 million to establish Centerpoint at an industrial site in Gary that will be at least 50 acres in size. The site is in final negotiations. The company plans to begin construction in 2020, after finalizing site design plans and preparation. Fulcrum plans to be operational in 2022, following 18-24 months of construction. Once operational, Centerpoint will produce approximately 33 million gallons of fuel annually while diverting approximately 700,000 tons of waste each year from local landfills in the Greater Chicago area and convert it offsite into a prepared feedstock. Fulcrum will utilize its proprietary process to reduce greenhouse gas emissions by more than 80 percent when compared to conventional fossil fuels.

Centerpoint will be Fulcrum's second waste-to-fuels plant, joining a plant near Reno, Nevada, which is currently under construction. The company currently employs 39 associates in the U.S. and U.K. – at its California headquarters, South Carolina engineering office, U.K. project development office, Nevada feedstock processing facility, and the Nevada Sierra BioFuels construction site.
Fulcrum provides a reliable and efficient process for transforming municipal solid waste - or household garbage - into transportation fuels including jet fuel and diesel. The company's plants will provide customers with a low-carbon drop-in fuel that is competitively priced with traditional petroleum fuel. Fulcrum, a privately held company, has aligned itself with strategic feedstock, technology and fuel offtake partners to further strengthen and accelerate the company's innovative approach to commercially producing large volumes of renewable fuel from municipal solid waste. The company has strategic partners throughout the renewable fuels process chain including United Airlines, Cathay Pacific Airways, BP, Waste Management, Waste Connections, Marathon Petroleum, World Fuel Services, Marubeni, Japan Airlines and the U.S. Department of Defense.

The Indiana Economic Development Corporation offered Fulcrum up to $2.1 million in conditional tax credits based on the company's job creation plans. These incentives are performance-based, meaning until Hoosiers are hired, the company is not eligible to claim incentives. The city of Gary is considering additional incentives.