2018-01-17 02:54:13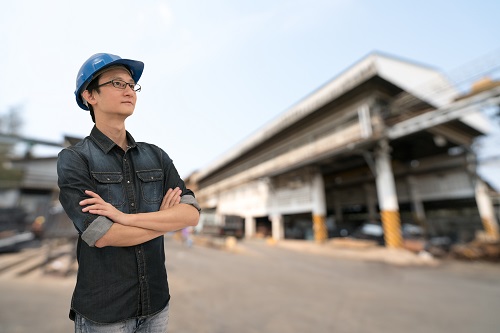 By Teik Chuan Goh and Lisa Wang, manufacturing technology, IHS Markit
Highlights
From a low base in 2016, total revenue from Chinese machinery production is estimated to have increased 4.9 percent in 2017, and will continue to grow at a compound annual growth rate (CAGR) of 6.9 percent from 2018 to 2021.
Production of construction machinery in China increased 38.4 percent in 2017, with a continuing 10 percent average annual growth rate from 2018 to 2021.
The production of electronics and electronic assembly machinery increased 10 percent in 2017. After that, steady growth will continue, at a CAGR of 12.1 percent from 2018 to 2021.
Semiconductor equipment production rose by 28.2 percent in 2017, with a CAGR of 21 percent from 2018 to 2021.
Agricultural machinery production grew by only 4.1 percent in 2017, with a CAGR of 7 percent from 2018 to 2021.
Production of industrial robots increased by 48 percent in 2017, with a CAGR of 38.7 percent from 2018 to 2021.
Our analysis
The Chinese machinery production downturn is now over, and growth has resumed. National macro-policy guidance has become the main factor driving the industry's recovery. According to the latest IHS Markit Machinery Production Market Tracker, the change in China will create new areas of growth for the machinery and equipment industry, as follows:
New growth engines of China's economy
Investment in infrastructure is at the forefront of change, rather than real estate. Major infrastructure projects will drive growth in machinery equipment production, which showed signs of recovery in the latter half of 2016. These infrastructure projects will primarily be built in the following industry sectors: information, transportation, water conservancy and energy.
Investment momentum has been maintained throughout 2017, and the market for construction machinery has been affected most by the level of general investment. The growth achieved in 2017 reflects the need to update industrial equipment, the "one-belt-and-one-road" strategy overseas, and the focus on developing China's infrastructure.
China's shift in focus to increased domestic consumption is a source of economic growth. Considering its huge potential, this shift is being carefully watched by the whole world. The booming domestic market has also brought new demand for locally produced machinery. The prosperity of the downstream computing, communications and consumer (3C) market and related automobile electronics have also contributed to increased machinery production for electronic and electronic assembly in 2017.
In 2017, the adoption of an AMOLED full screen by the iPhone X is a sign that these types of displays will be increasingly adopted in other smartphones and demand will grow rapidly. In addition, rising demand for vehicles powered by new sources of motive power is also spurring demand for aluminum batteries. Autonomous driving and other new technologies will further stimulate demand for related electronic products.
Demand for downstream electronic products in 2017 has led to increased production of electronics and electronic-assembly machinery and new export conditions have also been proposed. For example, the "one-belt-and-one-road" policy is expected to strengthen international partnerships in infrastructure, energy, investment and trade, the marine industry and shipping, and other areas.
The implementation of this policy opens up new international demand for machinery for these areas. It has played a positive role in promoting the development of equipment related to transportation, industrial park construction, oil and gas reserves, power engineering, warehousing logistics and marine engineering equipment.
Upgrading the industry
Implementation of industrial policies promotes capital efficiency. The promotion of industrial policies leading to the concentration of limited social-capital flows to the industries oriented to such policies will make the best use of available capital. The injection of capital has also accelerated the development of related mechanical equipment.
The boom in semiconductor machinery markets is largely the result of China's industrial policy. "Made in China 2025" for semiconductor equipment provides the following clear policy goals:
By 2020, achieve a 90 nanometer (nm) to 32 nm process equipment localization rate of 50 percent, realize the localization of 90 nm lithography and a closed beta key equipment localization rate of 50 percent.
From 2020 to 2025, the localization rate of the 20 nm to 14 nm process equipment is 30 percent, and the localization of the immersion lithography machine is realized.
By 2030, the localization of 18-inch craft equipment, extreme ultraviolet lithography (EUV) photoengraving machines and sealing devices will also be realized.
At the same time, China's government is promoting the establishment of a national integrated-circuit (IC) industry development fund, to invest in semiconductor design and manufacturing. It is also supporting industry development by providing funds to develop domestic equipment.
A rapid construction of manufacturing plants (fabs) has led to a huge increase in demand for semiconductor equipment in China. Currently in 2017 there are five fabs already manufacturing 12-inch wafers in China, and according to the Semiconductor Equipment and Materials International (SEMI) estimation, there will be 26 new semiconductor fabs built there between 2017 and 2020.
To some extent, the implementation of industrial policies in China is forcing industries to upgrade their processes and equipment. For example, after 2004 there was "a golden decade" for the production of agricultural machinery, which grew at double-digit annual rates, due to policies like farming subsidies enabling the purchase of agricultural machinery.
In 2014, China's economy entered its "new normal," which highlighted structural problems in the farm machinery industry. For example, excess production of low-end products and insufficient production of high-end products. These problems have seriously affected the agriculture industry, with production and sales of some products declining at double-digit annual rates.
In 2017 the government will focus on large enterprises and "green" development-oriented agricultural machinery, such as deep-loosening soil preparation and efficient agricultural machinery for plant protection. This development will come with adjustments to the content of the farm machinery subsidy policy, the object of subsidies, the way subsidies are adjusted, and by targeting high-end agricultural machinery.
Intelligent manufacturing
Intelligent manufacturing was proposed by the Chinese government in 2015, and it is now being implemented with guided capital to invest in high-end intelligent equipment. In addition, the demand for smart factories by air-conditioner manufacturer Midea, display company BOE and others have spurred the development of high-end intelligent machinery.
The demand for computer numerical control (CNC) machinery in the machine tool sector has increased. The production of China's industrial robots is also a manifestation of the supply-and-demand effect of intelligent manufacturing processes.
The industrial internal development trend is reborn
China's machinery equipment industry has undergone years of extensive development, and there is now a widespread imbalance in the supply of low-end and high-end products. As the period of explosive growth in China's economy came to an end, the problem of industrial structure has become more prominent.
To cope with downward cost pressures on the industry, many equipment-manufacturing enterprises are now carrying out independent innovation. In the long run, these innovations will help enable the steady development of China's machinery and equipment production.
For example, the Shenyang Machine Tool Corporation has combined traditional machine tools with the concept of intelligent manufacturing to develop i5 intelligent machine tools. The company has also switched from simply producing traditional machine tools to providing customers with services for the whole manufacturing lifecycle.
In December 2017, Jiangsu provincial government unveiled an official project plan to build 5D Smart Valley, with an investment of 2.5 billion yuan. In line with "Made in China 2025" or "Industry 4.0," the goal of this plan is to install 5,000 units of i5 intelligent machines, as a flagship Chinese intelligent-manufacturing industrial town – complete with 28,000 square meters of workshops and more than 1,000 sets of i5 intelligent machine tools.
The Chinese government provided the land for the 5D Smart Valley project and is responsible for investment promotion and related policies, while Shenyang Machine Tool Corporation is charged with delivering intelligent machine tools and providing technical support and services. Smart Valley will rent machines on a monthly basis, or lease machines by item to manufacturing enterprises. Smart Valley will also help manufacturing enterprises obtain financial resources and develop methods to maximize capacity output and efficiency.
At present, the construction of the first phase of the project has been fully enabled, with more than 10 manufacturers in various manufacturing enterprises located there. The second phase of the project is currently under construction. Within three years, the entire smart valley project will have an investment of 5,000 sets of i5 intelligent machine tools, and an annual output value of approximately 1 billion yuan.
Future and forecast
The production of machinery and equipment in China in 2017 provided an answer to the question, "is growth sustainable?"
According IHS Markit, the growth rate of Chinese production will hold steady from 2018 to 2021. From the factors currently driving the market, it is clear that China's machinery industry is experiencing an industrial revolution — step by step, through government reform of the supply side of industry, adjustments to industrial structure, and with manufacturers of mechanical equipment themselves seeking a breakthrough to create opportunities. Growth in machinery production appears to be both healthy and sustainable.
Machinery Production Market Tracker
The IHS Markit Machinery Production Market Tracker presents an in-depth review of major machinery production in Europe, Asia Pacific, and the Americas. The machinery production market tracker presents annual forecasts, updated every quarter, to ensure you have up-to-date information to allow for the most informed decision-making. The tracker also presents the value of automation products included in each machine by type.

About IHS Markit (www.ihsmarkit.com)
IHS Markit (Nasdaq: INFO) is a world leader in critical information, analytics and expertise for the major industries and markets that drive economies worldwide. The company delivers next-generation information, analytics and solutions to customers in business, finance and government, improving their operational efficiency and providing deep insights that lead to well-informed, confident decisions. IHS Markit has more than 50,000 key business and government customers, including 85 percent of the Fortune Global 500 and the world's leading financial institutions. Headquartered in London, IHS Markit is committed to sustainable, profitable growth.