2016-08-05 13:30:04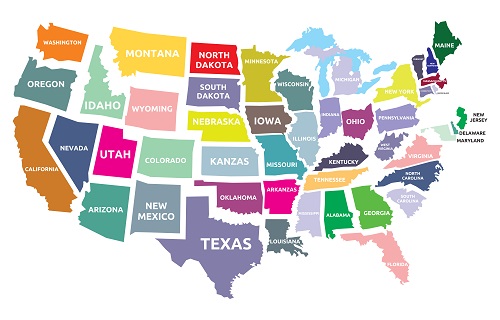 Recent manufacturing plant expansions across the country:
California
Seizmic, Inc. Doubles Size of Office and Manufacturing Capabilities
Seizmic, Inc., a provider in material handling, engineering and custom manufacturing, has doubled its office and manufacturing space in Los Angeles. In its new facility, it conducts analysis of more than 160 engineered projects per month with an average of more than 50 permit acquisitions in various regions of the U.S.
Indiana
Plastic Container Manufacturer Investing $15 Million in Lake County
Polycon Industries, a manufacturer of plastic containers, will expand its operations in Indiana, investing $15 million and creating up to 100 new jobs by the end of 2017.

The company will invest more than $15 million to construct and equip a 150,000-square-foot addition to its facility in Merrillville, which it shares with its parent company, Crown Packaging. Expanding the facility to cover a total of 325,000 square feet, this addition will allow Polycon Industries to increase production of blow-molded high density polyethylene stock and custom plastic containers for customers across the country. Construction on the company's expansion began last month, and operations in its new wing are set to begin in February 2017.
Polycon Industries, which currently has more than 130 employees, plans to begin hiring skilled machine operators, processors and experienced mechanics in August.
Kentucky
Meredith Machinery to Build New Facility, Add 10 Jobs in Jeffersontown
Meredith Machinery LLC, a Jeffersontown-based machine-tool provider that designs and installs automated metal-cutting systems, plans to build a $2 million facility and add 10 full-time jobs.
Company leaders plan to construct a 12,000-square-foot building alongside Meredith Machinery's current, 17,000-square-foot facility at 2600 Technology Drive in Jeffersontown. The project will increase showroom floor space and provide additional room for Meredith's automation and engineering group. Steve Meredith, the company's chief financial officer, said construction should begin in August and the facility could open in the first quarter of 2017.
Eurotranciatura USA To Expand Paris, Kentucky Operations
Eurotranciatura USA is investing $12.6 million to expand its operations in Paris over the next five years. Eurotranciatura, a subsidiary of the world's largest steel lamination company for electrical rotating machines, will create more than 170 new jobs as part of the expansion.
Eurotranciatura's investment includes upgrades and new equipment for its existing manufacturing plant in Henry County. Eurotranciatura will also build a roughly 30,000 square foot distribution warehouse near its current plant to accommodate growth and reduce transportation costs.
Michigan
Mitchell Plastics Adding 122 Jobs
Mitchell Plastics, a Tier 1 automotive supplier, will establish a facility in Sterling Heights, Michigan and create 122 jobs.
The project is expected to generate more than $20.5 million in total investment.
The company plans to construct a 200,000 square foot manufacturing facility in the city of Sterling Heights for the production of automotive interior parts. The project will generate a total capital investment of more than $20.5 million and initially create 122 jobs, resulting in a $427,000 Michigan Business Development Program performance-based grant.
Tennessee
Precision Military Aerodynamics to Create 100 Jobs in Dunlap
Precision Military Aerodynamics is investing $1.8 million in its Dunlap facility.
Precision Military Aerodynamics, which manufactures parachutes for sporting and military use around the world, will create 100 new full-time jobs as part of the investment.
Precision Military Aerodynamics recently moved into its new 200,000 square-foot facility in Dunlap to expand into new lines of production.