2018-09-05 01:06:27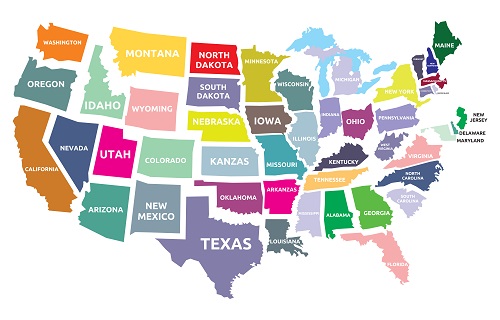 The manufacturing expansions, mergers, and acquisitions by state in the last 30 days. Don't see your state? Send your expansion, merger, and acquisition news to editor@mfrtech.com to be included in next month's round-up.
Georgia
Southwire acquired Garvin Industries of Franklin Park, Illinois - a 120-year-old manufacturer of electrical, lighting and low voltage products.
Illinois
HELUKABEL, a global manufacturer and suppliers of cable, wires and accessories, opened its new 75,000-square-foot U.S. headquarters in suburban Chicago, IL. The new facility sits on an eight-acre parcel in the Oakview Corporate Park at 1201 Wesemann Drive in West Dundee.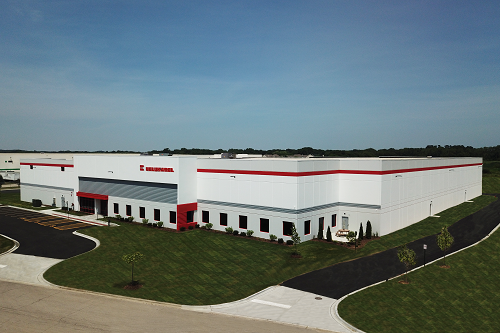 Indiana
United States Steel Corporation, announced plans to make significant upgrades at its Gary Works plant through a $750 million asset revitalization investment that will improve the facility's environmental performance and bolster its competitiveness.
Eagle Railcar Services, an independent provider of railcar repair services, opened the company's first Indiana facility in Daviess County, which has already created more than 100 new Indiana jobs.
Kentucky
SKAPS Industries, a producer of rolled fiberglass products, will invest $5 million and create 20 full-time jobs at its recently acquired Henderson operation, formerly Matrix Composites Inc.
Michigan
Advanced manufacturer Arconica is expanding its operations in the city of Whitehall to meet growing demand from aerospace engine customers for its super-alloy airfoil casting.
Michigan Metal Coatings will invest $11 million to purchase an additional 66,375-square-foot facility near its current operations in Port Huron.
Thermoplastic injection molding company Diversified Engineering & Plastics, LLC, announced plan to improve its current facility in Jackson.
Industrial IoT technology company Guardhat moved its headquarters to downtown Detroit. The Detroit location will oversee all global Guardhat operations, including its satellite offices in Boulder, Colorado; Chicago, Illinois; Bangalore, India; and Paris, France.
Subaru Research and Development Inc. plans on investing in the development of a state-of-the-art technical innovation center in Van Buren Township.
Burke Porter Group, a global supplier of intelligent testing instrumentation and assembly systems and solutions, acquired WinterPark Engineering LLC, a provider of mission critical engineering services for global emissions and regulatory applications, headquartered in Auburn Hills, Mich.
Missouri
Watlow, a designer and manufacturer of complete thermal systems, acquired Yarbrough Solutions Worldwide of Austin, Texas.
South Carolina
Chemical manufacturer Ingevity Corp. plans to expand its presence in North Charleston by building a new global corporate headquarters near its existing operation and creating at least 100 jobs.
Materials Sciences Corp., a technology-driven designer and advanced manufacturer of composite materials and structures for government and industry, is investing $2.7 million into a new, 32,000-square-foot facility in Greenville. This is its second Greenville facility.
Light gauge steel manufacturing company Synergy Steel is investing $2.8 million toward a new 32,000-square-foot facility in Lancaster. It will manufacture steel studs, engineered floor and roof trusses and wall panels for the construction industry.
Master Gage and Tool Co., which provides tooling and gauging products, repair and calibration services for manufacturers, has relocated its southeastern operations from Charlotte, N.C., to a new and expanded location in Greenville.
Tennessee
Faurecia Interior Systems will locate new operations in Spring Hill, Tennessee. The automotive components manufacturer plans to create 143 new jobs and invest more than $30 million in Maury County.
Texas
Sealed Air (NYSE: SEE) has acquired Austin Foam Plastics, Inc., a provider of engineered packaging solutions.
Virginia
Micron Technology, Inc. (NASDAQ:MU) will invest $3 billion to increase memory production at its operation in the City of Manassas, creating 1,100 new jobs by 2030. The expansion will position the Manassas site as Micron's Center of Excellence for long-lifecycle memory.
Press Glass, the largest independent flat glass processing operation in Europe, will invest $43.55 million to establish a 280,000-square-foot manufacturing operation in Henry County, Virginia. Press Glass represents the first company to locate in the county's Commonwealth Crossing Industrial Park. Virginia successfully competed against North Carolina for the project, which will create 212 new jobs.
NIBCO INC., a manufacturer of wrot copper fittings for the flow control industry, will invest $14 million to expand its operation in Augusta County. The company is investing in its infrastructure, adding new equipment and updating technology, training programs, and new product development.
AFL, a manufacturer of fiber optic cable, connectivity, and accessories, will invest $1.3 million to purchase new machinery and add additional lines at its manufacturing operation in the Bristol-Washington County Industrial Park in Washington County.