2016-04-11 17:20:21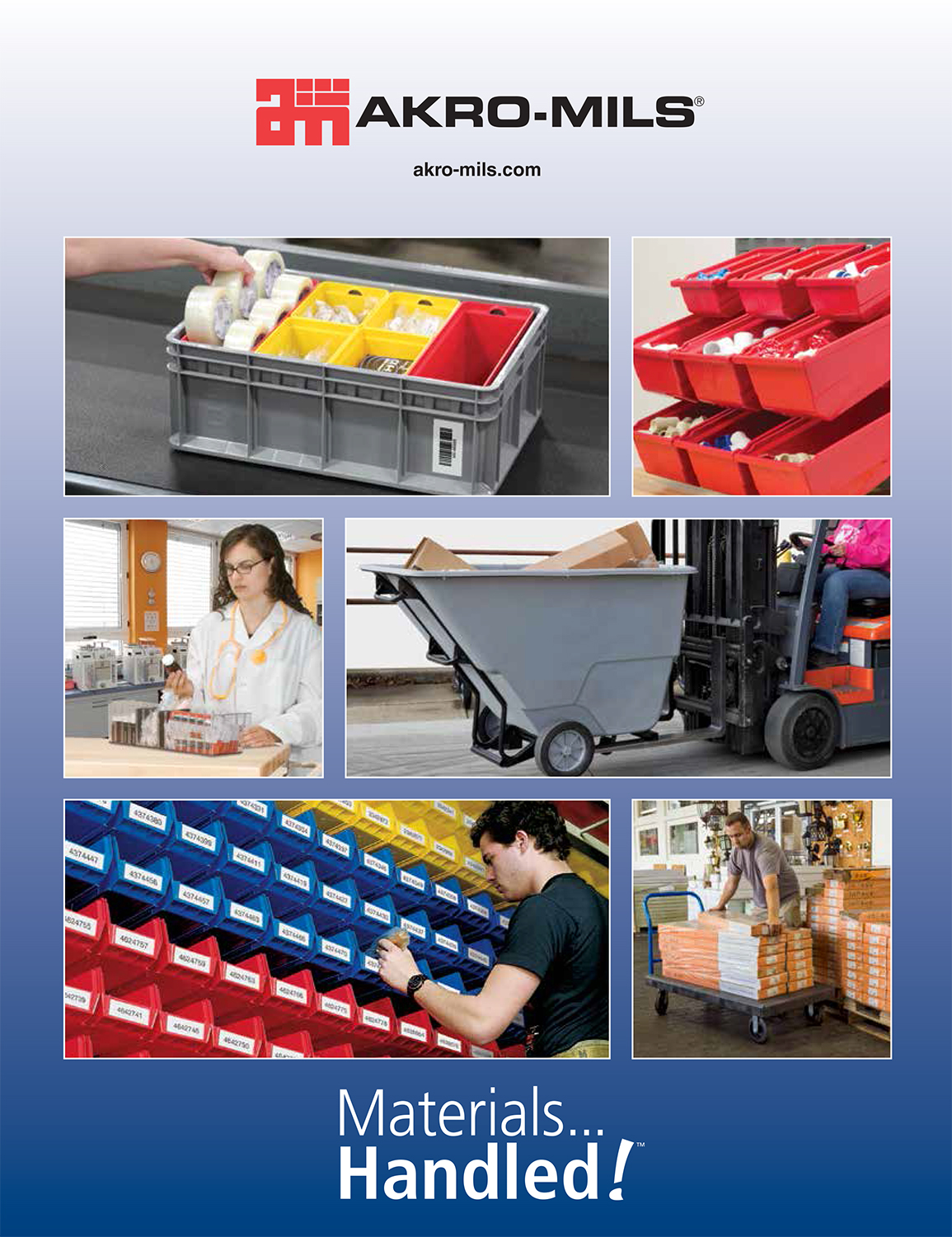 Akron, Ohio — Akro-Mils, a North American leader in storage, organization and transport products, introduces its new material handling catalog featuring a wide array of new products, including Locking Louvered Carts, new sizes of AkroBins®, Single Row Louvered Panel, Clear Nest & Stack Totes, Stocking/Picking Carts, and a variety of new Slanted Shelf Starter Units.
The full-line catalog showcases Akro-Mils' complete range of products for industrial, medical/pharmacy, retail and home settings, including: Storage Bins, Racks and Hanging Systems; Heavy-Duty Bins, Totes and Containers; Small Parts Storage; Shelving Systems and Cabinets; Mobile Systems and Work Centers; and Waste Transport Products.
Download the full 100-page catalog at www.akro-mils.com , where visitors can search through the company's hundreds of material handling and storage products by model number, keyword, category and other criteria.
About Akro-Mils
Akro-Mils is a leading manufacturer of plastic and metal storage, organization, transport and material handling products for use in industrial, medical/pharmaceutical, commercial and consumer markets. Akro-Mils is dedicated to providing innovative, quality products that help customers improve inventory control and overall efficiency. Located in Akron, Ohio, Akro-Mils is a Myers Industries, Inc. company. For more information, please call 800-253-2467, fax 330-761-6348, or visit www.akro-mils.com .