2018-08-01 02:39:15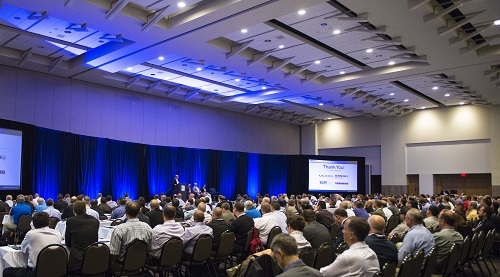 The Additive Manufacturing Conference (AMC) 2018, presented by Additive Manufacturing Media from Sept. 11-12, has announced the complete line-up of technical sessions. The two-day event will offer attendees unique ways to connect with leading suppliers, end-users and researchers of industrial applications of additive manufacturing technologies. The full agenda is available at: www.additiveconference.com
Taking place in Chicago, IL and co-located with IMTS, the AMC program includes technical sessions examining design, material, machinery and applications technology used in additive manufacturing. Specific topics include hybrid CNC machines, large format printing, light weighting, advanced materials, and much more. Technical presenters include thought leaders from OEMs, leading additive manufacturing job shops, machinery suppliers and cutting-edge research outfits.
"We are committed to industrial applications of additive manufacturing," said Dave Necessary, Event Director. "The Additive Manufacturing Conference is the only 3D printing event that focuses exclusively on end-use part production. Being at IMTS lets us showcase how revolutionary this technology is for manufacturing and bring it directly to those who have already adopted AM and those that are significantly invested in adding it in the near future."
Registration is open for Additive Manufacturing Conference 2018 and includes access to the IMTS show floor. Full event details are available at AdditiveConference.com.