2017-12-27 02:13:23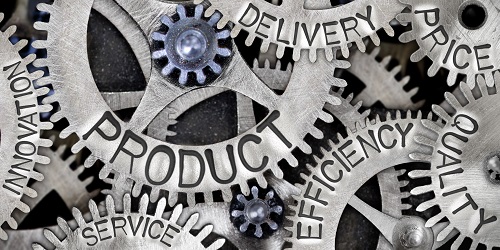 This is an edited excerpt of "2018 After-sales Service Predictions: Strategies for Empowering Manufacturers to Deliver Game-Changing Value." View the full text here: https://www.syncron.com/resources/2018-aftersales-service-predictions/
As 2017 comes to a close, manufacturers are optimistic about the future. New orders, output, exports and employment are expanding, with demand for new products at the highest levels in six years. Moving into the new year and beyond brings challenges, opportunities and a time plan for the goals of the future.
Developments in everything from technology, education, healthcare, energy, politics and the economy are transforming many industries, including manufacturing. To succeed, manufacturers must completely transform their organizations, especially after-sales service. According to McKinsey & Company, "OEMs may find untapped goldmines in aftermarket services by strengthening their core business in parts, repair and maintenance."
The service organization provides a steadier stream of revenue and higher margins than the sales of new equipment. With average earnings before-interest-and-taxes (EBIT) margins for after-sales services at 25 percent – compared to 10 percent for new equipment – manufacturers are capitalizing on this significant opportunity to optimize service.
In 2018 After-sales Service Predictions: Strategies for Empowering Manufacturing Organizations to Deliver Game-Changing Value, Syncron collected insight from multiple industry thought leaders to glean how manufacturers can capitalize on this significant business opportunity to improve customer loyalty and financial performance. Read on to learn more about major trends manufacturers will see in 2018 and beyond, and how to implement new business processes and technologies to win.
1. After-sales service will serve as a significant revenue and profit lever.
After-sales service is becoming an increasingly important and strategic focus area for manufacturers around the world. There is more interest in the space than ever, as senior executives understand the value that exceptional service experiences can bring to a company's financial performance. Recent studies from multiple third-party research organizations support this clear opportunity, suggesting that after-sales service is critical to the success of manufacturers' long-term financial performance. A report from Bain & Company suggested service averages a gross margin of 39 percent, which is much higher than margins on most new products (27 percent). The study also revealed manufacturing companies' service business grew by nine percent annually, compared to a five percent growth rate captured on the product side of the business.
2. Service is shifting from a transactional, break-fix model to a subscription-based model focused on maximizing product uptime.
Customer expectations are changing, the manufacturing sector is consolidating and new sales of durable goods are fluctuating. Additionally, disruption from companies like Amazon, millennials in the workforce and new emerging technologies are creating a significant business opportunity for manufacturers, and it's time for them to capitalize. More customers than ever are requiring service level agreements (SLAs), which often guarantee product uptime – or proactively repairing equipment before it fails. It's becoming more important than ever to ensure downtime is minimized (or preferably eliminated) to maximize the lifetime value of a customer – leading to improved financial performance. In this uptime world, there is much more emphasis on predictive maintenance, smart parts, remote performance and more. Service organizations should be aware of common failure points and identify strategies on how to best guarantee maximized product uptime and customer satisfaction if they want to hit the ground running in 2018.
3. Successfully implementing emerging technologies and sophisticated data management are necessary for success.
Emerging technology is the biggest driver of what many are calling the Fourth Industrial Revolution, and manufacturers that adopt these new technologies will win the race to maximized product uptime. With a focus on product uptime as the key to manufacturers' financial success, artificial intelligence (AI), machine learning, IoT, predictive analytics, driverless vehicles, 3D printing and other emerging technologies are playing an increasingly larger role in after-sales service and the broader supply chain. Proactive maintenance is the new profit lever for manufacturers and requires the integration of smart technologies to succeed.
4. The workforce and organizational structure for manufacturers is evolving.
With the shift to a data-driven business model, the key to success in 2018 is to remember the human aspect of applying new technologies and business practices. The workforce and talent side of business is an attainable way for organizations to improve the strategic goals for 2018, bringing improved customer experiences and operational advancements. Additionally, millennials will make up 75 percent of the U.S. workforce by 2030, with 60 percent of the population moving to major cities. And, thanks to medical advancements, 2050 will be the year we see the number of people over the age of 65 double. Manufacturers must acknowledge this aging workforce, and put strategies in place to keep knowledge from retiring out of their organizations.
5. Amazon and other disruptors are forcing change.
Major ecommerce players, specifically Amazon, are becoming very aggressive in the service parts space, and are doing so at a rapid pace. The online retail giant researched aftermarket parts in 2016, and by the close of 2017 is already nearing 25 million part listings. Manufacturers should get ahead of this trend as much as they can, and ensure they have sufficient service parts planning, execution and pricing capabilities in place to remain competitive. Manufacturers must adopt new business practices and invest in sophisticated cloud-based technologies that enable them to win against these large, well-known brands. Customers will pay for convenience, and brand loyalty is less of a factor than ever, so the manufacturers that succeed will make the necessary enhancements to compete.
--
To read "2018 After-sales Service Predictions: Strategies for Empowering Manufacturers to Deliver Game-Changing Value" in its entirety, visit https://www.syncron.com/resources/2018-aftersales-service-predictions.