2017-10-15 21:59:56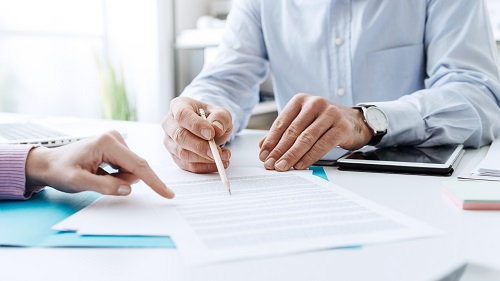 By Dean Kaplan
One thing I've learned in my many years of leadership in manufacturing environments is that negotiating in this industry requires a different approach than other categories. In most businesses, the customer holds the upper hand, but when it comes to manufacturing and suppliers, it's often the supplier in the catbird seat.
This power position for the supplier has developed for various reasons. The recent recession and recovery have certainly contributed to changing the balance between supplier and manufacturing. Many suppliers have reduced or eliminated their competitors by driving down costs or developing disruptive technologies. In other cases, fast-growing demand has outpaced supply, meaning the supplier is free to charge a premium. Whatever the cause in your specific field, if you're negotiating with suppliers, you want to find a way to get back the upper hand.
1. Do your research
As someone who has been involved in a variety of businesses, I know the temptation to assume that you can figure it out on the fly. The truth is though that every business has different lingo, concerns, and conventions. Before you go in to meet with a supplier make sure you understand what their process is, what kinds of profit margins they expect, and what their pain points are. The more information you have, the more confident you'll appear in negotiations which will help you broker a better deal. Google is a great place to start your research but some suppliers might not have posted the most current information there. Be sure to go beyond by reviewing available supplier directories and reaching out to your referral network for personal insights into how the supplier operates. Taking a thorough approach to research will enable you to determine some strengths or factors in your favor, all of which will help you with the other steps.
2. Change the Situation
You can have the best negotiation skills in the world, but at the end of the day, if your supplier is the only one who can fill your need, you're starting from a very weak position. These ideas are probably not anything you can enact in time for next quarter's negotiations, but they are something to which you should give some thought. If you are a smaller manufacturer without a lot of negotiating power due to lower volumes, or the supplier has a monopoly, you may find it very difficult to negotiate. In that case, consider uniting with other small manufacturers to strengthen your bargaining power. Before meeting with the supplier, think about whether you could bring some of the needs the supplier fills in house. Is there another company already in a good position to become competition for the supplier that you could back financially? In extreme cases, you may want to consider if the supplier's monopoly is legal and if not, consider whether or not you want to pursue legal channels.
3. Know your strengths
It may seem like the supplier has all the cards because they have plenty of customers and you only have one supplier, but you may have strengths you haven't considered. For example, you might be able to offer a long-term contract in exchange for a lower price. Or you might be in a position to pre-pay in exchange for an overall discount. If the supplier wants to expand, you might have contacts that can help them do so. You might be able to rearrange your production schedule so that you can order during the suppliers' slower time, thus becoming more valuable to them. Of course, all of these ideas depend on you having done sufficient research.
4. Think collaboration, not competition
Some negotiations are straightforward win/lose propositions. One person will win, the other will lose. But it doesn't always have to be that way. This is especially good news if you think that you might be in the losing position in a negotiation. It may be that there is no way you can get the supplier to come down on their price. But perhaps there are other ways you and the supplier could work together that would help you save money or time in other areas. Over the long run, creating more ties between you and your supplier will ultimately put you in a better position in price negotiations.
5. Control yourself
In my collections work I see more damage done by emotional responses than almost anything else. It is incredibly difficult to be on the weaker side of a negotiation, but nothing ends an open discussion more quickly than an expression of anger, greed, ego, fear or other negative emotion. Emotional outbursts have a tendency to escalate into serious conflict. Keep your emotions in check by coming to the meeting prepared with realistic information and expectations. If necessary, practice the negotiation with a colleague beforehand.
Ultimately there is no fool-proof method for getting what you want out of negotiations with suppliers, however, doing your research and thinking out of the box you will allow you to come to these meetings with a stronger position and provide the opportunity for a better negotiation.
Dean Kaplan is President of The Kaplan Group, http://www.kaplancollectionagency.com/, a commercial collection agency specializing in large claims and international transactions. He has 35 years of manufacturing and international business leadership experience including a role as president/owner of a custom fiberglass manufacturer. Today, he provides business planning and consultation to a variety of manufacturing companies.