2018-04-29 21:28:38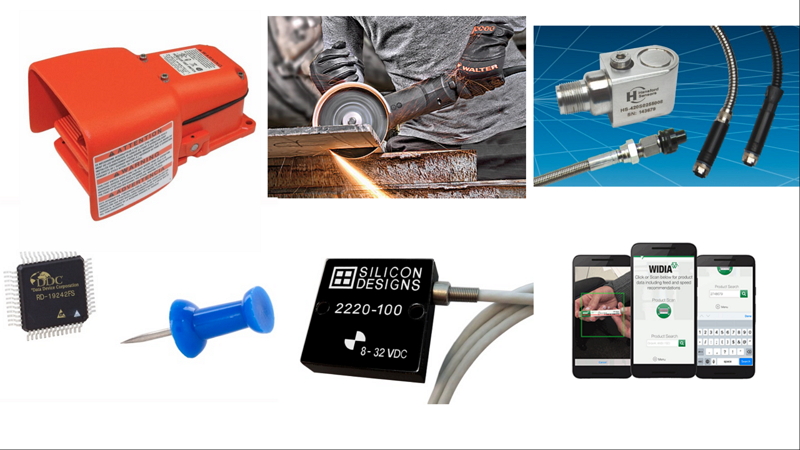 Six new products to help your business released by businesses in the last week. Click on the product name for more information.
Rockford Systems' Foot Pedal Switch for Smaller Machinery
The new CTD088 foot is especially effective for operators of smaller machinery such as riveters and welders, among others.
Walter Surface Technologies' New Zip Stainless™ Thin Cut-Off Wheel
Walter Surface Technologies' new Zip Stainless™ thin cut-off wheel offers 40 percent more cuts and better performance than its predecessor.
New Hansford Sensors Products Enhance Vibration Monitoring
Among the new products are the latest 4-20mA Transmitters, or Loop Powered Sensors, the new M12 Cable Assemblies with protective conduits and Snap On Quick Release Cables.
DDC's Serial Output Resolver-to-Digital Converter
Converter saves development time and frees up input/output resources.
Silicon Designs' Model 2220 Series Accelerometer Chips
Silicon Designs, Inc. has improved its compact, low-mass, single axis Model 2220 series, a part of its highly rugged industrial-grade line of MEMS variable capacitive accelerometer chips.
WIDIA has created an app to quickly access machining speeds and feeds for WIDIA tooling without interrupting production.