2018-07-30 00:34:44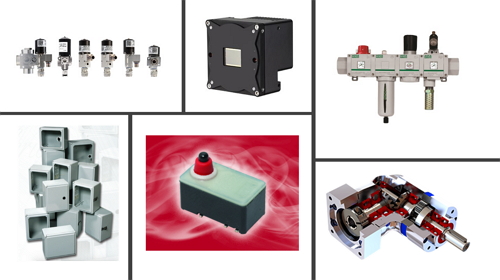 Six new products to help your business. Click on the product name for more information.
Stahlin Enclosures Classic Series for High-End Electronics
Stahlin Non-Metallic Enclosures Classic Series is designed for electronics manufacturers looking for tough and durable options.
Valves are designed for commercial space vehicles.
Combines 300 FPS speed with 12-megapixel imaging power; ideal for semiconductor inspection, robotics and 3D measurement systems.
New Range of Air Preparation Products from Emerson
The ASCO Numatics™ Series 653 air preparation products suitable for applications where high-flow-rate is required.
C&K Introduces SSW Detect Switch for Safety-Critical Applications
Optimized for systems requiring contact redundancy and fast switching time.
New EPR and PER Right Angle Bevel Planetary Gearboxes from GAM
Gearboxes provide all the advantages of GAM's popular EPL and PE inline planetary gearboxes, in a right angle configuration.