2017-06-28 01:49:58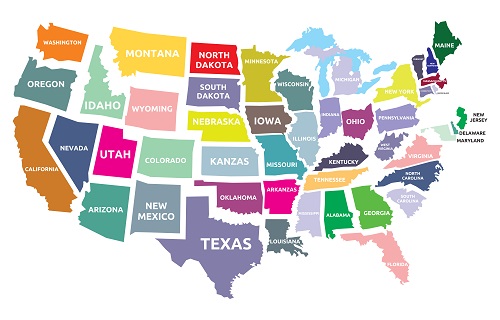 Here's our monthly roundup of manufacturing expansions, mergers, and acquisitions by state. Don't see your state? Send your expansion, merger, and acquisition news to editor@mfrtech.com to be included in next month's round-up.
Illinois
Belden Universal, a manufacturer of custom universal joints and highly specialized mechanical power transmission products, will move into a new, 40,000 square foot, state-of-the-art production facility Hillside in late 2017.
Klein Tools acquired General Machine Products Company (GMP) business based in Trevose, Pennsylvania. Klein Tools acquired substantially all of the business assets of GMP.
Indiana
American RENOLIT, a manufacturer of high-quality plastic films, will expand its operations in La Porte. The German-owned company is investing more than $25 million to expand and equip its current 220,000-square-foot facility at 1207 E. Lincolnway in La Porte in order to keep up with growth of the company's existing customers and to develop adjacent markets and new applications. The expansion is set to begin later this year and is expected to be completed by the end of 2018.
Global automotive engineering and manufacturing company, Multimatic Inc., is investing $40 million to establish Multimatic Indiana - New Haven, which will be a 125,000-square-foot manufacturing facility at 2802 Adams Center Road in New Haven. The company plans to launch operations later this year, producing advanced, high-strength steel components for vehicle body structures and creating up to 180 new jobs.
BeijingWest Industries, Co. Ltd. (BWI) broke ground on the company's new manufacturing facility, a new 274,369-square-foot manufacturing facility in Greenfield's Progress Park. It is the China-based company's first manufacturing site in the U.S.
Fukai Toyotetsu Indiana Corporation (FTIC), an automotive supplier, plans to expand its operations in Indiana, creating up to 103 new jobs by 2020.
NTK Precision Axle Corporation (NTK) broke ground on the company's new 300,000-square-foot manufacturing facility in Anderson. The company, which manufactures wheel hubs and constant velocity joint (CVJ) axles for both two-wheel and four-wheel drive vehicles, plans to launch production in Anderson in October 2018.
Kentucky
A 10-acre tract in the Heartland Commerce and Technology Park in Campbellsville received Kentucky's Build-Ready certification. The tract, expandable to 173 acres, includes a 108,000 square-foot building pad and can accommodate a proposed manufacturing facility of 100,000 square feet or more. The site, zoned for heavy industrial use, includes access to water, sewer, natural gas and electric.
Maxim Crane Works LP, the nation's leading crane rental and lifting services provider, will build a $4.71 million office and create 100 full-time jobs in Wilder as it consolidates its operational offices.
Thoroughbred Aviation Maintenance Inc., which provides aircraft maintenance, avionics, painting and structural repair, along with overhauling and refurbishment, will open a 15-employee operation at Big Sandy Regional Airport in Martin County.
Michigan
Camel Energy, Inc., a subsidiary of Camel Group Battery Academy Co., LTD, plans to establish its North American R&D headquarters in Pittsfield Charter Township, investing $4.6 million and creating 41 R&D related jobs.
Aerospace engine manufacturer, Williams International Co., invests $344.5 million for the purchase and development of four parcels of land in Pontiac, to expand its overall capacity..
Swedish-American auto-safety manufacturer Autoliv ASP, Inc., invests $22.6 million to lease a newly constructed 180,000-square-foot state-of-the-art facility in Southfield to consolidate their Michigan operations, which currently exists in four facilities. The move is expected to create 384 jobs over five years in Southfield.
Ohio
The Timken Company, a manufacturer of engineered bearings and mechanical power transmission products, will acquire Groeneveld Group, a provider of automatic lubrication solutions used in on- and off-highway applications, for approximately $280 million.
Pennslyvania
Polytek® Development Corp., a manufacturer of specialty polymers including polyurethane elastomers and casting resins, silicones, epoxies, and latex, has merged with California Medical Innovations (CMI), a manufacturer of latex, plastisols, and thermoplastic elastomers.
Tennessee
Automotive supplier Minth Group Ltd is investing invest $13.2 million over the next five years to establish a manufacturing facility in Marshall County. Minth plans to create approximately 200 new jobs at the Lewisburg plant, which will expand the company's presence in the United States and support its growth.
Protomet, an engineering, manufacturing and technology company, will rehab a 224,000-square-foot building in Loudon for $29.3 million.
Virginia
Winchester Metals, a complete package metals industry partner, will invest $870,000 to expand its manufacturing operation in Frederick County. The company will add laser/punch combination equipment, which will expand capacity and allow Winchester Metals to add a third shift.
Aeroprobe Corporation, a provider of air data measurement systems to the aerospace, automotive, turbomachinery, wind turbine, and wind tunnel testing industries, will invest $300,000 to expand its operation in Montgomery County.
International
University of Glasgow unveiled its £1m advanced materials imaging facility on June 15. The facility houses the University's new xenon plasma focused ion beam (PFIB) microscope, which will be used to analyze and develop new materials for industry.