2017-06-06 15:27:33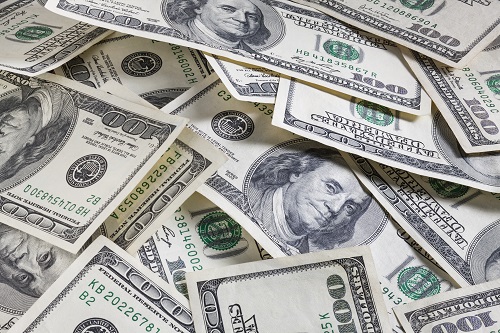 By David Sity, CPA
One of the first things all business owners and executives ask is: "What does it cost?" In terms of "immediate" visible cash layout, using a factoring financier appears to cost more. However, appearances are often deceiving.
In many circumstances, such as when your business is subject to a tax lien or a bank will not give you an expansion loan, not considering a factor can be far more expensive. This is especially true if you have time-sensitive inventory and/or customers. In addition, factoring cash flow enables you to take advantage of suppliers' purchase discounts. This alone might pay for all or most of the cost of accounts receivable factoring. So, when all is said and done, it is possible the net cost of factoring is no higher than that of a bank loan…but far more secure.
How Could Spending More Money Result in Growing Your Business?
Inexperienced accountants prepare a Statement of Cash Flow and conclude the only solution to the problem is to "cut expenses." This is a typical business school's magical cure-all phrase for all business woes.
An experienced CPA, one who understands a business is more than just one plus one equals two, knows better. For example, by preparing a Strategic Developmental Profile (SDP), your business has a more practical, comprehensive, and profitable option. This article looks at just one component of alternative financing in terms of the central purpose of an SDP: business continuance and sustained business growth. It is always better to bake a larger pie than to ration portions.
A major cost of selling on credit is the length of time you hold open accounts receivables. A medium-size purchaser might take from 30 days to 60 days to pay. A behemoth corporation could easily take 90 days or more, and who knows how long it takes for a government agency to pay. While this is free money to businesses which purchase your product or service, it represents an expensive bank loan on which you pay interest.
I once spoke with a bank official regarding one of his clients. This client's financial ratios had gone bad. Loan requirements were forcing this bank to call in the business loan. The bank's official recommended factoring business accounts receivable before it was too late. The client's response was: "No. That's too expensive." Within six months, this business was being liquidated in bankruptcy proceedings.
Factoring would have been far less expensive; i.e., he would have kept his business. The cost of no financing is tremendous. No financing can result in the destruction of a business. Factoring provides solutions.
Immediate Cash Flow—Liquidity
Certain factoring financiers offer both accounts receivable factoring and alternative forms of financing such as asset/equity loans, even when a business is burdened with tax liens.
Advances or Factor Payments on Your Receivables
The typical advance on recourse accounts receivable is 70 percent to 80 percent of the accounts receivable with the balance being held in reserve by the factor in case of bad accounts, returns, etc. Depending upon the quality of the accounts receivable (the amounts involved, length of time on return, a business' negotiating skills, etc.), some factors will consider giving client advances in the 80 percent to 90 percent range. A 95 percent advance is possible for some qualified clients. The factor's fee is taken out of the reserve with the balance being paid to your business when the purchasers of your product make their accounts receivable payment to the factor.
Since factoring of accounts receivable is NOT a loan, no debt is incurred. Therefore, debt-to-equity ratios on your balance sheet look good. This is a particularly vital for publicly-owned companies with concerned shareholders.
Capital: Bank Funding Vs. Factoring
Factoring also makes it easier to obtain some supplemental, lower-priced financing from banks. Also, this way, the survival of your business is not dependent upon the largesse of a bank. If your business depends totally on bank loans, then some bank is running your business. Well, technically, the subjectivity of selected static financial measurement ratios is running your business. When you take out a bank loan, your primary responsibility changes from growing your business to making some bank's accountant happy. This makes factoring a more stable source of funding.
If you have a financial setback, a bank will not renew your loan. Banks also cherry-pick their borrowers based upon first impressions. Also, currently, government securities monopolize the capital of lending institutions.
A factor focuses on the credit payment history of your customers. As long as your customers pay on your accounts receivable, a factor buys them as a reliable investment on which they can secure an immediate return. You still have financing while you put your business back on track.
To my knowledge, factoring is the only source of financing which grows as your sales grow. As sales increase, you can increase your cash flow immediately. This increased availability of liquidity allows you to expand your operations by meeting the increasing demand for your products and/or services. By contrast, the banking industry lives by traditional accounting ratios which are not a great concern in most factoring situations.
Should You Try Factoring Accounts Receivable?
The real question is: Why shouldn't you try factoring accounts receivable?
Financing through bank loans means you have to continue borrowing until you scrape up the cash to pay back the bank's money. Factoring is different. The money you receive from the factor is your money once your customer pays on your accounts receivable.
As with using a bank loan, financing equipment or asset purchases does result in a purchase-money lien. However, if you are also factoring your accounts receivable, that particular factor could offer a better deal. It is possible to try any one of a number of options.
This category includes everything including:
perishable products or inventory requiring immediate delivery

customers who either want delivery "yesterday" or a more reliable supplier

distribution/transportation

quicker service.
Initial factoring approval might take two to three days. In some situations, factor funding may be possible within 24 hours. Securing a bank loan could take months.
Accounts Receivable financing – Domestic (UK & Canada possible)

Some factors even finance businesses burdened by tax liens.

Purchase Orders

Merchant Cash Advances

Fuel Cards
Asset/Equipment purchases

Letters of Credit

Combination of any of the above
Alternative financing allows time for you to focus on manufacturing layouts/strategies, purchasing/product inventory, distribution, marketing/advertising, etc.,. You might even have time to look into long-term, structural benefits derived from a comprehensive operational cost-benefit analysis including a confidential forensic analysis, taxes, and independent contractor issues. All of these enable your business to succeed and thrive within today's competitive environment.
David Sity, CPA, is a Corporate Management Consultant. For alternative financing and business needs, contact IndependenceForce@gmail.com or 509-808-3538 (Pacific Time).